Guenwoo Lee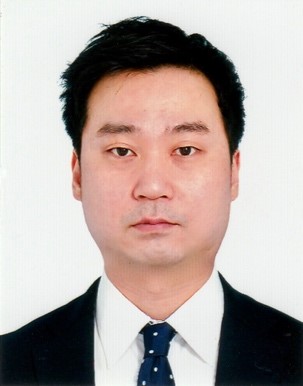 Guenwoo Lee
Specially Appointed Research Associate, R510, Ext. 8664
CV
Current Position
| | |
| --- | --- |
| 2021 | Specially Appointed Research Associate at Hitotsubashi Institute for Advanced Study, Hitotsubashi University |
Education
| | |
| --- | --- |
| 2018 | Ph D. in International Studies, The University of Tokyo |
| 2015 | MA in International Studies, The University of Tokyo |
| 2013 | BA in International Studies, Takushoku University |
Research Interests
growth and development, poverty reduction, ICT4D, farmer-to-farmer extension
Publications
Refereed journal articles
Lee, G., & Suzuki, A. (2020). Motivation for information exchange in a virtual community of practice: Evidence from a Facebook group for shrimp farmers. World Development, 125, 104698.
Lee, G., Suzuki, A., & Nam, V. H. (2019). Effect of network-based targeting on the diffusion of good aquaculture practices among shrimp producers in Vietnam. World Development, 124, 104641.
Lee, G., Suzuki, A., & Vu, H. N. (2019). The determinants of detecting veterinary drug residues: Evidence from shrimp farmers in southern Viet Nam. Aquaculture Economics & Management, 23(2), 135-157.
Lee, G. & Suzuki, A. (2019). Evaluating the Impact of Market Information System on Coffee Producers' Revenues and Profits in Ethiopia. The Study of International Development, 18(2), 23-39 (In Japanese).
Refereed book chapter
Pratiwi, A., Lee, G., & Suzuki, A. Company–Community Partnership and Climate Change Adaptation Practices: The Case of Smallholders Coffee Farmers in Lampung, Indonesia. In Climate Change Research, Policy and Actions in Indonesia (pp. 79-98). Springer, Cham.
Working Papers
Lee, G., Lee, C., Kim, Y., & Choi, J. Who Adopts Industry 4.0 Technology?.
Lee, G., Suzuki, A., & Kim, Y. The Effects of Providing Market Information on Farmers' Bargaining Power and Market Participation: Evidence from Smallholder Coffee Producers in Ethiopia.
Suzuki, A., Nam, V. H., & Lee, G. Inducing Smallholders to Comply with International Standards: Evidence from the Shrimp Sector in Vietnam.
Pratiwi, A., Lee, G., & Marjanen, H. Intra-Household Gender Dynamics and Sustainable Agricultural Technology Adoption: Evidence from Indonesian Rural Household.
Related articles
鈴木綾.SNSが途上国に広める農業技術. エコノミスト. 2021, vol. 99, no. 15 [4699]